Furnished Tenancies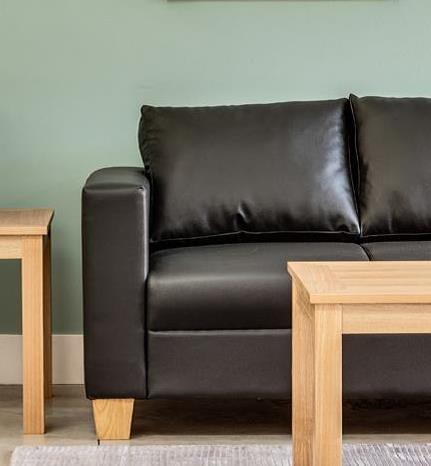 Furnished Tenancy
Moving into a new home can be expensive as well as exciting. To help those who may not have the basic items needed to set up a home, such as a bed, sofa, fridge, carpets etc. The Council has a Furnished Tenancy Scheme to help provide these items to make a house a home. The scheme is now available to New Tenants and Existing Tenants of the Council. Unfortunately, no single items can be provided as the scheme operates fixed packages with fixed weekly charges.
Where a Furnished Tenancy Package is approved, there will be an additional Weekly Service Charge for the items supplied. These additional charges are Rental Charges for the items provided under the Furnished Tenancy Scheme. In some circumstances the service charge may be covered in part or in full by additional Housing Benefit/Allowance payments, should you be on a low income. The service charge will be in addition to your Net Rent Charge for the property, and the charge will be applied to the account for the duration that you have the items from the council. At no point will the items supplied become your property.
Tenants who would like to be considered for a Furnished Tenancy, who are claiming benefits, in receipt of low income or have very limited funds available will be referred to the council's Money Advise Team.
How to apply for a furnished Tenancy?
If you would like to know more about Furnished Tenancies please contact the Lettings Team, Furnished Tenancy Officers. Contact details can be found on the council's Website or call 01695 577177 and ask to be put through to Furnished Tenancies.
Alternatively, should you wish to be considered for a Furnished Tenancy please indicate this on your Housing Application Form or when you are contacted following a successful bid on a Council Property.
How is the furniture paid for?
A weekly Furniture Charge is added to your rent. The amount depends on the size of the furniture package which has been supplied to you. For more details see the Set Furniture Packages page.
If you are entitled to Housing Benefit / Housing Element of UC, the charge may be fully covered or part paid depending on your circumstances. You will need to consider whether the extra charge would be affordable to you.
Who is responsible for looking after the furniture?
You are responsible for looking after the furniture. However if furniture needs replacing through genuine wear and tear or faults occurring, we will repair or replace it.
Can I ever own the furniture?
No. the furniture will always remain the property of the council.
Are my personal belongings covered if they are damaged or stolen?
Your personal belongings may not be covered by West Lancashire Borough Council. To find out about what home contents insurance is offered by the Council, visit – Home Contents Insurance
If you already have a Furnished Tenancy?
Please remember that you are responsible for keeping the furnishings in good, clean condition. Any damage should be reported to the Furnished Tenancy Officer straight away.
You must allow Housing Staff into your home to carry out yearly test on all council electrical appliances, and to inspect the other goods as provided through the furnished tenancy scheme. This is too ensure your safety and that the goods provided are in good condition.
Furnished Tenancy Packages, making a house a home….