The council advertises garages on HomeFinder. If you are interested in renting one, you do not need to be a council tenant just complete a garage application now.
Renting a garage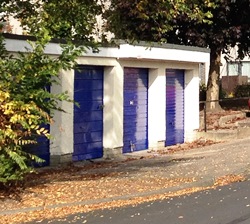 Do you need space to store your car, bike or garden items? The council has convenient, secure garages available for rent in various locations across the borough.
As well as being used for the storage of taxed and roadworthy private motor vehicles, garages can also be used for other vehicles including small commercial vehicles, bicycles and boats or to store tools and garden equipment.
You will be expected to take out adequate insurance cover on all items of value stored in the garage, and all such items are kept at your own risk.
How much does it cost?
The current weekly rent is: £6.47 for council tenants, or £7.76 including VAT for anyone else.